Granito Rosa Sardo Hhiandone
Family tomb: polished finish
It is an Italian natural pink granite used for floorings, claddings and tombs. The finish is polished and uniform. Its weather resistance is excellent.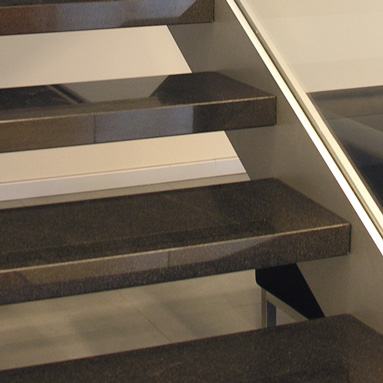 Granito Nero Assoluto
Step with steel framework: polished finish
Granite is a common type of felsic intrusive igneous rock which is granular and sometimes phaneritic in texture. The word "granite" comes from the Latin granum, a grain, in reference to the coarse-grained structure of such a holocrystalline rock. Its country of origin is Zimbabwe. It can be used for both indoor and outdoor claddings.